BGCSE BIOLOGY WORKSHOP: PART 1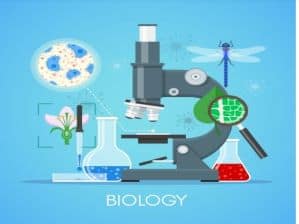 BGCSE Biology Workshop 1 is  dedicated to topics taken from  the BIOLOGY BGCSE syllabus.  Hence, this weeks' workshop  course will seek to prepare students for the Biology BGCSE examination.
As the upcoming weeks approach there will be more topics added from the Biology BGCSE syllabus.
This Workshop will train students to efficiently approach questions and allow them to successfully answer the questions related to the topics.
Students will gain a proficient understanding in how to approach  questions of the topics  from past papers with the assistance from PowerPoint presentations, assignments and quizzes.
After this workshop is completed, students will be able to efficiently approach questions related to the  topics from the BGCSE past papers.
All Assignments and Quizzes should be emailed to: [email protected]
Course Features
Lectures

10

Quizzes

4

Duration

50 hours

Skill level

All levels

Language

English

Students

4

Assessments

Self
Ecological Relationships and Feeding Relationships

This section will focus on concepts such as Ecological Vocabulary (Herbivores, Omnivores, Carnivores, Producers, Trophic levels). Additionally, it will focus on food webs and food chains.

Biogeochemical Cycles

This section will focus on the Nutrient Cycles such as The Water Cycle, Nitrogen Cycle and Carbon Cycle.

Photosynthesis

This section will focus on the way in which Green plants make their food by the process of Photosynthesis.

Cellular Respiration

This section will focus on the way in the process of Cellular Respiration occurs, whether by Aeroobic Cellular Respiration and Anaerobic Cellular Respiration.