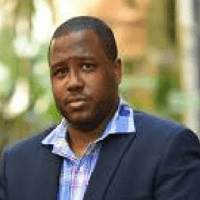 Jason Styles
Jason Styles is an innovative business management strategist who consults
with new start-ups and struggling small businesses in restructuring
processes to improve productivity.
His educational journey led to an opportunity to join Pax Romana and an internship at
the United Nations, where he participated in discussions regarding the creation of policies
concerning nuclear proliferation. Before commencing his consulting career, Jason worked
a number of years as a Project Manager. Upon the completion of his graduate studies
, Jason served as Assist Project Manager at Liquid Asset Partners in Kendall, Florida.
He then accepted the position of General Manager at February Point, Exuma, Bahamas.
After leaving the resort, Jason channeled his expertise in Property Management luxury
Hospitality properties and estate properties into his own Property Management firm,
Stratagems Management, servicing the islands of New Providence and Exuma. In the
midst of his successful career managing business operations, Jason has taught lower and
upper class Management classes in the School of Business at the University of The
Bahamas for the past five years.
Passionate about youth development, Jason has planned and executed many activities
targeted to youth development inclusive of; the E4: Educate, Evolve, and Enhance
Exuma youth symposium, The Elizabeth Harbor Business plan competition, and various
Business and Entrepreneur forums connecting university scholars with notable Bahamian
businesspersons. In 2017, Jason was elected as the ACM President of St. Ambrose Parish.
In this capacity, he is active in the execution of community outreach events, fundraisers
for the parish and parishioners, and church development.
Jason obtained a Master's of Science in Business Management and a Bachelors of
Science in Liberal Studies from St. Thomas University. He is also an internationally certified
Project Manager. Currently, Jason is pursuing his PhD in Organizational Leadership, with
a concentration in Human Resources Management. Fluent in Spanish, Jason's consulting
interest's lies in intercultural relations, employee dynamics, business ethics, career
development, and international development.