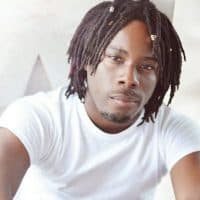 Maz Joachin
Maz Joachin is a Haitian-Bahamian illustrator and comic book artist. For well over 15 years, Maz has been creating original stories and characters. Inspired by the works of Hayao Miyazaki, Jamie Hewlett, and Glen Keane, he took a strong interest in the art of sequence. Devoting his early years to mastering his skill as a storyteller, he was able to create several on-going series.
In 2013, Mr. Joachin's comic "Supernova" debuted in "Yea Bey" magazine: a monthly comic magazine created by fellow comic book artist Staniel Russell. After being featured in "Yea Bey"  for a year, Maz began the process of printing volumes of his work Supernova. This project was succeeded by a shorter story, Canyon. Both books can be found at The National Art Gallery of The Bahamas.
Mr. Joachin also founded Steaming Kettle Studios, a studio dedicated to producing publications, illustrations, and animation. He served as writer and storyboard creator for "Roselyn", an animated film directed by artist Jason Evans. Maz also utilized his talents for character design in Mr. Evans' film "Caliente". Both films were screened at The Bahamas International Film Festival.
Maz is currently working on his first animated series titled "Nassau Rock". The series trailer was well received and can be previewed on the Nassau Rock Facebook page.
More recently Maz has been nominated for an Elevation award for Visual Artist of the Year.